Our society has now evolved over the years. We are now in the digital age and it's no exaggeration to say that the internet and social media platforms have already taken over our daily lives. It continues to transform the way we connect with people, share information or learnings and especially the way we do our business.
For businesses to thrive in this digital era, it is important to maximize the use of the internet to our advantage. Aside from social media platforms, website development is one way to build your business' online presence.
Websites can be accessed by anyone at any time, whether through their mobile phones or desktop. It also establishes credibility and builds trust from your target audience. To build a better website for your business, it is very crucial to know the importance of website design.
First impression matters.
People nowadays are quite meticulous when it comes to design and the overall image; may it be on their clothes, cars and house or even just on their PowerPoint presentations! It's the same for websites. The first thing that your audience will see is its visuals and the graphics. A good website design can also create more opportunities for your business to capture a lot of potential leads.
Here are some of the qualities an effective website design should have:
1. Easy and solid navigation
You would want your audience to have a good user experience while they visit your site. Visitors want to access information easily, quickly and hassle-free. For them to stay on your page, your website should have a clear and direct navigation so they won't be struggling to find things they want to know. People tend to have short attention span, so if you've done your job poorly on this part, you will be discouraging your visitors to explore more on your site. Remember: an easy and solid navigation is a must!
2. Well-organized information and fresh contents
The main reason why people visit your website is to know more about your products and services. They would also want to check your contact information or your business location. It is very important that we keep this information organized and that it can be easily seen or accessed. Other contents such as blogs, videos, photos or newsletter also help to create more engagement from your audience. Make sure to make your headlines or thumbnails eye-catching and striking for them to be enticed.
3. Mobile responsive
In website development, we should also always consider the fact that people use multiple devices such as tablets, desktop, laptops and, most commonly, smartphones to surf the internet, post on social media platforms or to search for something. According to DataReportal (https://datareportal.com/global-digital-overview), around 5.27 billion people in the world use mobile phones today so it is very beneficial for your website to be mobile responsive. It should always look great and sized appropriately no matter what platform or devices your audience is using to avoid bad experiences.
4. Consistent style and suitable visuals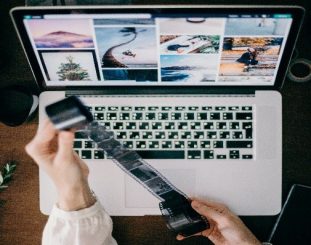 Integrate your brand through your own unique and personalized style. The color theme, typography, and more make such a big difference when it comes to your trademark. It should always be consistent on every page of your site because it will reflect on your products, services and ultimately, in your brand identity. From the moment people see your color or designs, it should remind them of you. In the long run, it will help build your business standing and gain more leads and conversion.
5. Effective CTAs
Creating website pages alone is not enough to convert your site traffic into sales. Having effective and appropriate Call-To-Actions (CTAs) is a must have too, and should never be taken for granted. By engaging them to take some action while they're on our site, we are making certain our purpose can be conveyed clearly and concisely. If you use the right CTAs, it can call attention and make your site more proactive. It will also serves as a guide for the audience in the buying process.
Website development and web design go hand in hand. Both are very essential in having an effective online marketing campaign to achieve your business' main goal of winning more prospects and making them your buying customers. At Grow Forward JP Inc., we want this to happen for you. We offer excellent digital solutions for startups and existing businesses. Our team of talented and dedicated web developers and designers will go beyond to give you an amazing results.
We've always got your covered! Our new feature is here. You can now simply purchase our website templates and have your website up and running. Book now or you can contact us here!