Art has been a human thing for like forever. We draw, paint, sculpt, and make all kinds of cool stuff to express ourselves. But here's the twist: in today's tech-driven world, machines are getting in on the action. Yep, you heard that right. Artificial Intelligence (AI) is creating art, and it's pretty amazing.
Are you one of these millennials that goes in just latest trend of enhancing and transforming photos in various ways, using the application called "Photolab"? Do you find yourself captivated by the allure of AI art, or do you lean more towards the appreciation of traditional human artistry?"
So, we're here to chat about this epic showdown between human-made art and AI art. Can computers be artists? Are they just copying what we do, or can they go beyond? This is where it gets interesting. In this blog, we're going to break it down for you. Join us on this journey to figure out who's the real artist in this techy age.
GET TO KNOW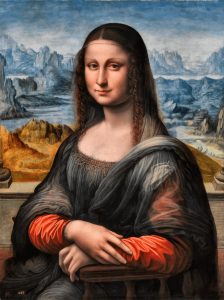 WHAT IS AI ART?
AI art, also known as artificial intelligence art, refers to artwork created with the assistance of artificial intelligence (AI) algorithms and computer programs. These algorithms are designed to simulate or replicate certain aspects of human creativity and artistic expression. AI art can take various forms, including paintings, drawings, sculptures, music, poetry, and more. It can be generated by AI systems independently, with minimal human intervention, or with humans collaborating with AI to create art.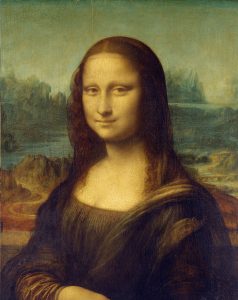 WHAT IS HUMAN ART?
Human art, often simply referred to as art, is a form of creative expression produced by human beings. It encompasses a wide range of visual, auditory, and tactile mediums, including but not limited to:
AI ART VS. HUMAN ART: COMPARISION
AI art and human art are two different approaches to creating visual and expressive works of art. Here are some key distinctions between the two:
Creation Process

AI Art: AI art is generated with the assistance of artificial intelligence algorithms and computer programs. These algorithms can create art autonomously or assist human artists in their creative process.

Human Art: Human art is created by individuals or groups of artists using traditional or digital art tools. It involves the direct expression of the artist's thoughts, emotions, and creativity.
Creativity and Intention:

AI Art: AI can produce art based on patterns and data it has learned from existing art, but it lacks human emotions, consciousness, and intention. AI art is often generated without a specific emotional or conceptual purpose.

Human Art: Human artists bring their emotions, ideas, and intentions into their work. Their art is often deeply personal and reflects their unique perspective on the world.
Originality:

AI Art: AI-generated art can be highly original in terms of style, but it relies on pre-existing data and patterns. It may not have a true understanding of originality in the way humans do.

Human Art: Human artists can create entirely original works, drawing from their personal experiences, culture, and emotions. They can innovate and break new ground in art.
Emotion and Expression:

AI Art: AI can mimic the appearance of emotions in art but lacks genuine emotional depth. The emotional content in AI art is often simulated based on patterns learned from human-created art.

Human Art: Human art is deeply rooted in emotional expression. It can convey a wide range of emotions, and the emotional content is an integral part of the artwork.
Subjectivity and Interpretation:

AI Art: AI art may lack the layered meanings and complex symbolism often found in human art. Interpretation of AI art is generally less subjective and may not involve profound cultural or personal contexts.

Human Art: Human art is often rich in symbolism, cultural references, and personal narratives. Interpretation can vary widely, and art often engages viewers on multiple levels.
Ethical and Ownership Issues:

AI Art: There are ongoing debates about the ownership and authorship of AI-generated art. Questions arise about who owns the rights to AI-generated artworks and whether AI can be considered a co-creator.

Human Art: The artist is typically considered the sole creator of their work, and ownership and copyright are well-established within the art world.
PROS AND CONS OF AI ART
A. Advantages of AI Art
TIME EFFICIENCY
Can automate time-consuming tasks than traditional art, allowing artists to focus more on the creative aspects of their artwork.
ARTWORK UNIQUENESS
It can produce unique pieces of art, creating lifelike simulations of real-world objects and environments. Artists can experiment with different techniques and aesthetics.
ART RESTORATION
AI aids in restoring and preserving old and damaged artworks.
COST-EFFECTIVENESS
Reduces the amount of time and materials needed to finish an artwork.
B. Limitations and Flaws of AI Art
LACK OF EMOTIONAL DEPTH
AI lacks the emotional and conceptual depth that human artists bring to their work.
ORIGINALITY CHALLENGE
AI may inadvertently produce art that closely resembles existing artworks, raising questions of originality.
OVERRELIANCE
There's a risk of artists becoming overly reliant on AI, potentially diminishing their creative skills.
TECHNICAL DEPENDENCIES
Artists need access to and knowledge of AI tools, which can be a barrier for some.
ETHICAL CONCERNS
Questions arise about the ownership and ethics of AI-generated art and its impact on the art market.
LIMITED OF CONTEXTUAL UNDERSTANDING
AI may struggle to understand the broader context, cultural nuances, or deep emotional themes in art.
PROS AND CONS OF HUMAN ART
A. Advantages of Human Art
EMOTIONAL DEPTH
Human artists bring deep emotional and conceptual meaning to their work, which can be lacking in AI-generated art.
ORIGINALITY AND UNIQUENESS
Artists can create entirely original and unique pieces of art that reflect their personal experiences and perspectives.
INTUITION AND CREATIVITY
Human artists rely on intuition and creativity to produce art that is deeply rooted in human experiences and emotions.
CULTURAL AND CONTEXTUAL UNDERSTANDING
Human artists possess the ability to infuse their work with cultural nuances and a deep understanding of context.
ARTISTIC INTERPRETATION
Artists can interpret and respond to complex themes, social issues, and cultural shifts through their art.
B. Limitations/Flaws of Human Art in AI Art
RESOURCE -INTENSIVE
Creating art manually can be time-consuming and labor-intensive.
SUBJECTIVITY
Human art is subjective, and the perception of quality varies from person to person.
LIMITED SCALABILITY
Human artists can only produce a finite number of works, limiting scalability.
SKILL AND TRAINING DEPENDENCY
Human art requires extensive training and skill development, which not everyone can attain.
PHYSICAL LIMITATIONS
Human artists are constrained by physical limitations, such as the need for physical tools and materials.
Here's an example fascinating fusion of technology and human creativity: A photograph is transformed into a work of AI-generated art and meticulously crafted by the skilled hands of a human artist.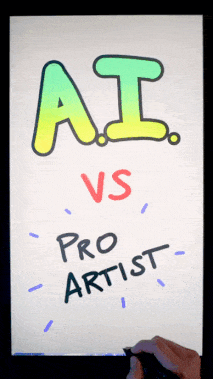 (Youtube Shorts of Ross Draws )
FINAL THOUGHTS
In the epic battle of AI Art vs. Human Art, it's clear they each have uniqueness. AI can be a handy sidekick for human artists, but it can't quite match the human touch when it comes to genuine creativity and emotion.
The verdict? There's room for both in the art world. Together, they spark a dynamic conversation about the future of creativity, technology, and who gets to wear the artist's cape. Both have their spots in the art world, and the dynamic between them stirs up some fascinating questions about creativity, tech, and who gets credit for the masterpiece.