"Minna-san Konichiwa! Ogenki desuka? Watashi wa Nihon ga daisukidesu.
Hello, everyone! How are you? I love Japan a lot!"
Japan is indeed a very interesting country, bringing us not only the most entertaining anime but also splendid food experiences, amazing culture and traditions, and spectacular tourist spots. Moreover, there are a lot of things that only Japan can offer, such as crazy toilets, loud Izakaya restaurants, and fun Purikuras. As I have personally visited and experienced Japan through an all-expense-paid trip as part of the rewards program of Grow Forward JP, Inc., a web development company in Iloilo City, I have personally experienced these and now I am sharing with you the top 10 things that I love about Japan.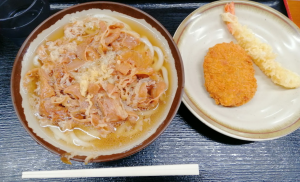 1. Food
We love food, and Japanese food is one of the best in the whole world. You must always hear of Sushi, Ramen, Udon, Tempura, and Takoyaki, but there are more and more to mention that I couldn't even narrow it down to two. Well, my favorites include Yakiniku, Gyudon, Tonkatsu, and the amazing hot pot.
2. Vending Machines
The best thing about Japanese vending machines is that you can find them anywhere. Anytime you feel like you want coffee or a drink, there's a grab-and-go machine that always has your back. Anyone would love to go bring a vending machine back to their countries, including me!
3. Toilets
I guess every tourist has a story to tell about the Japanese toilets. Both the traditional and the modern toilets are mind-blowing. You'd better learn how to ask questions in Japanese just in case. As for me, it's a great thing that Grow Forward JP offered Japanese lessons on site. I was able to use the very basic questions I learned when I needed help the most when I was in Japan – and yes, it was in the public restroom.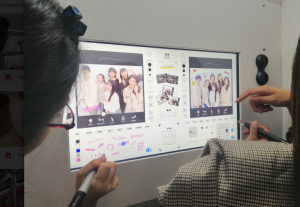 4. Purikura
Japan, with its very own Purikura, or "print club," is a whole new different photo booth experience. Young girls particularly love photo booths, so expect a rush of teenagers in Purikura booths during holidays and after-school hours. Some costumes, headdresses, and even hair-perming tools and accessories are available for you to use. Remember to patiently wait for your turn as there's often a rush of excited teenagers. Better yet, you can visit at a time when these young people are busy at school.
5. Culture and traditions
It's known to many that the Japanese tradition is rich and genuine. The common ones are taking off your shoes when entering a home. This also applies to entering castles and some schools, too. There are so many other things to mention, but I'll just share the importance of not talking or speaking loudly when you're at a public transportation. It's definitely a no-go!The next items are my favorite picks. These are the main reasons why I loved Japan more after visiting.
6. People
How lovely it is to see how polite and punctual people are in Japan. The first thing you'll see when you get out of the airport are neat and fast Japanese workers, from the people working in the streets and hallways to the people working at their desks. It's fascinating how orderly and efficient they are in doing their jobs. Moreover, Japanese people definitely show politeness by bowing to everyone they come across. Crossing the streets is definitely safest in Japan, seeing how orderly their streets are. Japan is definitely the safest place I've been to so far. You wouldn't worry about going out and spending the day strolling around all alone.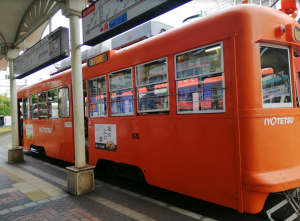 7. Punctual Public Transportation
Getting late at work or in school because of traffic and late public transportation is a nightmare, isn't it?
Well, Japan is the perfect country when it comes to punctuality and orderliness on public transportation. Not to mention the clean and traffic-free roads. Who else wouldn't be in love with that?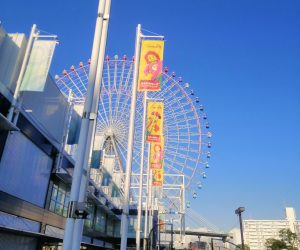 8. Ferris Wheels
This is definitely a personal pick. It seems like every town or city in Japan greets you with a huge Ferris wheel. It's pretty huge and tall but it's definitely safe. My dream is to take a nap in there. What's even more awesome is that you can ride it for free on your birth month. I wouldn't mind riding it every day on my birth month.
9. Anime Merchandises
We love anime so much and being in Japan, where this beautiful thing is created, is a dream come true for any anime fan. Manga and comic books are everywhere, as are various anime products. You can even go cosplaying in photo booths if you wish to.
Many people have their share of stories and personal favorites about Japan. It's better if you do experience it and see how amazing it is for yourself. Come and join our team at Grow Forward JP Inc., a web development company in the Philippines where you can work with Japanese staffs and get a chance to visit Japan, too. Go to our Facebook social media account and book for an online examination now!