Halloween is back in unprecedented ways this year, and employees of Grow Forward JP Inc. are gearing up for the return of this spooky event! Despite the popularity of traditional Halloween activities such as trick-or-treating and decorating the house, the employees of this Web Development Company in the Philippines chose to dress up this year.
Grow Forward management made this plan possible so that everyone could enjoy the one-week treats, and there is also a prize for the employees who dressed up in the best costumes for the entire week.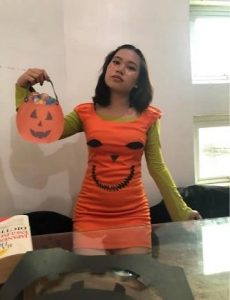 However the question is, "Is it safe?" That observation comes as various local and national public health officials give their approval. They do, however, express some wariness. Even though the pandemic had thrown a wrench in their plans since last year, they continued their time-honored tradition of dressing up in theme coordinated costumes to scare everyone— or not. Take a look at this cute pumpkin costume!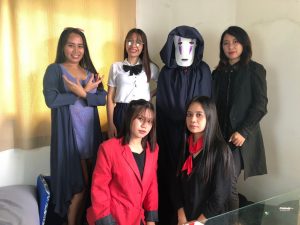 The employees are dressed up and ready to work, with the energy that only those who are still enjoying this annual Hallo-week treat can provide. Take a look at this Halloween and the not-so-scary costumes that everyone wore!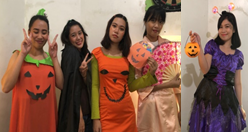 The first day's theme was Japanese Horror Cosplay. It was the first day, and everyone was prepared! Do you recognize all of these characters?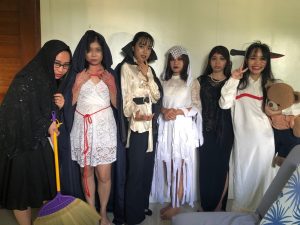 The last day was the Spookiest, and they sure tried their best to be Spooky!
Employees who work on-site or from home are encouraged to take part, and they will vote for the best costume of the day. Even though web design and web development are difficult jobs in the Philippines, particularly in the booming city of Iloilo, it didn't stop them from wearing and choosing the most creative costume.
Everyone was ecstatic and smiling as they prepared for the entire week-long event. Despite the pandemic, organizers were able to hold the event both in-person and virtually this year. Making costume for the group is fun whether you're a kid or a "Big Kid," but Halloween can still be as spooky and thrilling as you want it to be. The winner was announced at the end of the week, and no one could deny that it was a Spook-tacular week for everyone! It was the best so far, but it certainly won't be the last.