NPO Program
A future where as many children as possible can play an active role in the international community.
NPO Regional Education Support Association is an educational program aimed at developing human resources capable of thinking and acting for themselves. Its main objective is to promote a society in which many children can play an active role in the international community in the future.
The organization believes that people around the world, regardless of age and regions, can connect with one another by learning, caring, thinking, and growing together.
There are still not many achievements, but with aspirations in mind and with all the people who believe in us, we can grow constantly with our children.
Our Events
Your help can be a great help for others. With the help and efforts of all, we were able to donate our share of our sales through the
Japanese Red Cross Society to help children in need and in adverse situations.
Kindergarten Classroom

In 2001, two kindergarten classrooms were donated in Barotac Nuevo by Forward Company LTD to commemorate their 10th anniversary. This is so the administrations can cater the growing number of children attending in school. Moreover, they wanted to be a catalyst of change by providing a place for them to hone the pupil's learnings at a young age.

Scholarship

One way of exposing young people to many opportunities is, first, to give them one. In 2003, led by KIYOMITSU WATANABE, YASUO USUKI, SATOSHI KAWAHARA, MIKI TODA, a scholarship program was set up to provide educational assistance to eight high school graduates from various schools in Barotac Nuevo. They were given an opportunity to attend a university or college of their choice to pursue their dreams. At this time, they are all proud graduates of their respective institutes and now working as teachers, engineers, financial advisors, and respected employees.

Volunteer Activity

To reach more children, Grow Forward JP, Inc. had its annual volunteer activity in the slums of Iloilo City. People living there have a dire situation that could be one of the factors preventing children from reaching their full learning potential. To do so, school supplies were provided to a number of children and daily assistance in the form of goods and hygiene needs for families. Children and volunteers had fun with the educational activities. With more children reached, we can build a world where everyone has the opportunity to reach their dreams.

Volunteer Activity

With

Grow Forward and Japanese Volunteers

A group of Japanese volunteers came to the Philippines and coordinated an event with Grow Forward. The activity took place at one of the elementary schools in Iloilo City. At the beginning of a new school year, various school supplies were distributed to the kids for them to use in their studies. They were not only provided with things, but they have also been nourished with healthy foods with the feeding program and have taught some English lessons through fun and interactive activities.

Volunteer Activity

With

Grow English and Japanese Volunteers

New Year, a new set of school materials for our children! With the beginning of the new school year, everyone is looking forward to learning and having fun. However, not everyone gets a full set of school supplies. That's why we're here to help them meet their school needs. Students received a new set of notebooks and other school materials and were entertained with fun and knowledgeable activities. To see their faces with smiles filled our hearts with happiness. Everything was worth it.

Volunteer Activity

With

Grow English and Japanese Volunteers

Another primary school in Iloilo City has become a beneficiary of our annual educational volunteering activity. Our Grow English Teachers, along with Japanese volunteers, shared the gratitude in our hearts to the children of a local school in Iloilo City. Our teachers shared their knowledge through the fun activities of English. The weather was a bit bad, but it didn't stop our volunteers from helping young people.

Volunteer Activity

Location

Habog-Habog Salvacion, Molo, Iloilo City, Iloilo

With

Grow Forward Employees

Four years later, our volunteers came back to the slums to conduct another annual educational assistance in Habog-Habog Salvicion, Molo, Iloilo City. This time, the activity has achieved its goal of helping more children and families. With more donations from our donors, our company was able to provide more school material and daily needs. We hope that more people will help these young minds and that children will continue to pursue their studies.

Volunteer Activity

Location

Brgy. Santiago Street, North Poblacion, San Miguel

Christmas is a time to give and to share the joy in our hearts, we expressed our gratitude by sharing our blessings with the children in Brgy. Santiago Street, North Poblacion, San Miguel. With our partnership with Junior Chamber International – Metro Iloilo Dinagyang (JCI –MID), a non-profit organization made up of young entrepreneurs, we were able to realize our mission in mind. With healthy food to fill their stomach and school stuff and gifts to fill their heart with happiness, it was indeed a month worth celebrating.

CULTURE-EXCHANGE PROGRAM

Date

July 31, August 1, 7 & 8, 2021

Location

Virtual (Iloilo and Japan)

With

WITH GROW FORWARD JP, INC. AND NPO REGIONAL EDUCATION SUPPORT

NPO-Regional Education Japan, in partnership with Grow Forward JP, Inc., facilitated a virtual culture-exchange program bringing 51 Japanese and 42 Philippine High School students together for a deeper understanding of each other's culture, tradition, food, language and many more. Aside from the guest speakers who shared their experiences and advocacies, the students were given time to team up and converse with Japanese students in creating their presentations for their chosen topics. Despite the language barrier, they were able to learn, enjoy, and gained new friends as well. The organization continues to implement program like this to encourage the youth to play an active role in society.
Our Activities
Our volunteers are working actively to support the learning of the next generation of children around the world, and to offer support to those who are in great need. We believe there is a bright future ahead of them. With this, we want to build a better place for them through our efforts and donations.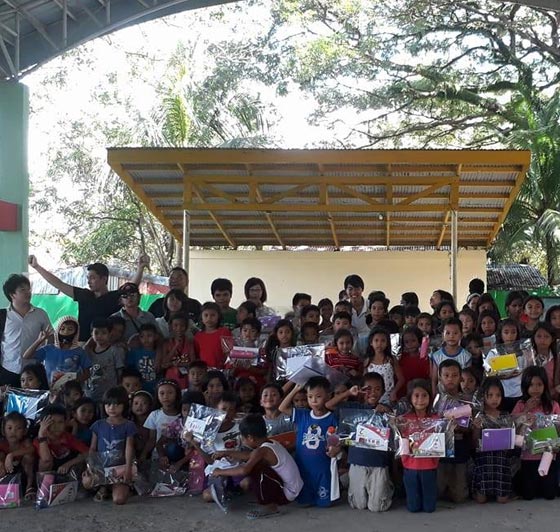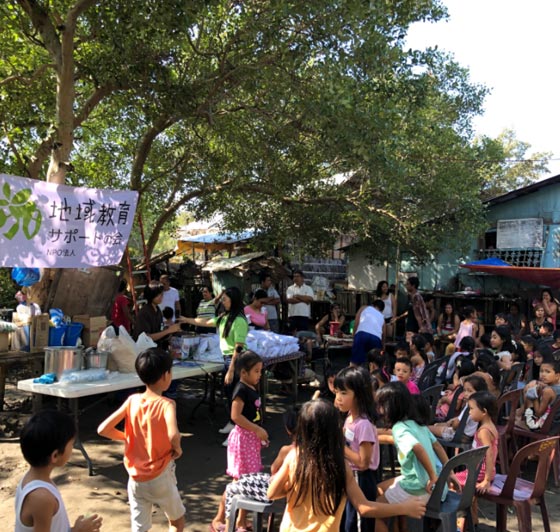 Volunteer Activity
February 2019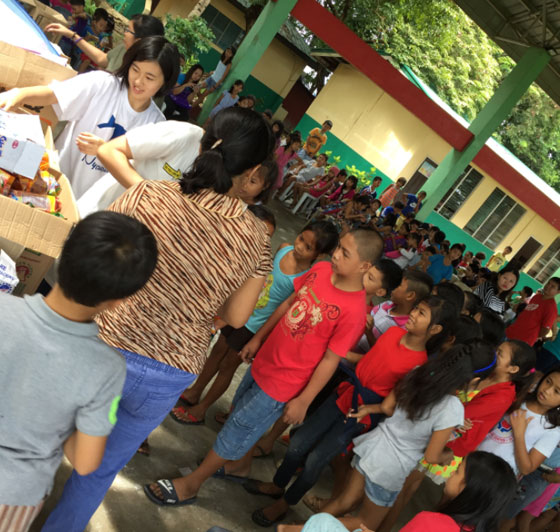 Volunteer Activity
July 2017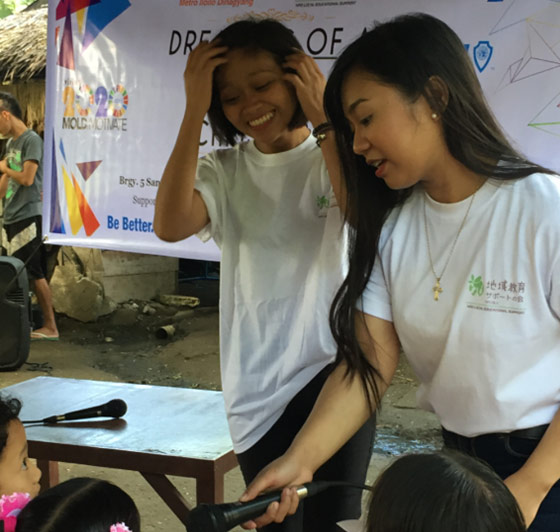 Volunteer Activity
December 2019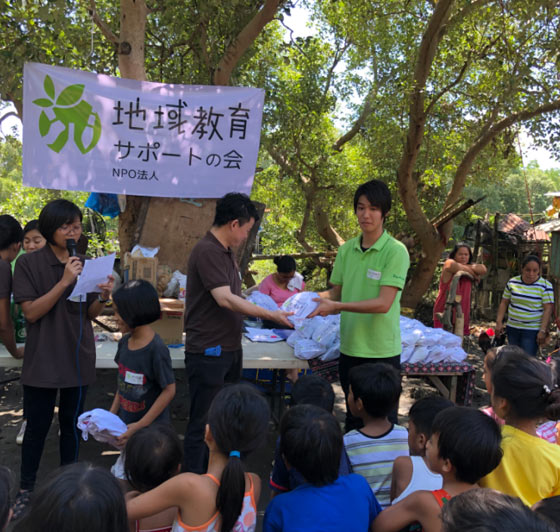 Volunteer Activity
February 2019
Change Lives. Change the World.
Show you care, give me a share.
Your contribution can help us achieve a solution.
Or you can join us on our next activity. Contact us through our Facebook page.
Visit us on Facebook